IWA OutdoorClassics: Assembly and dismantling

+++ IWA OutdoorClassics postponed to 3 - 6 September 2020. Find here more information on the postponement. +++
---
Important notice: Smoking ban in the halls
Please note that smoking is generally prohibited in the entire exhibition halls. Smoking is only permitted in specially marked areas. The Site and Use regulations of NürnbergMesse and further information can be found at information & regulations.
---
Assembly and dismantling
Assembly :
Saturday, 29 August - Tuesday, Wednesday, 2 September 2020, 00:00 - 20:00
---
Dismantling after the exhibition
Sunday, 6 September 2020, 16:00 - 24:00
Monday, 7 September 2020, 00:00 - 24:00
Tuesday, 8 September 2020, 00:00 - 24:00
Dismantling is permitted on the last day of the exhibition from 16:00.
Assembly and dismantling at a glance
Please inform yourself prior to applying to bring forward stand assembly and extend stand dismantling about the assembly and dismantling times at IWA OutdoorClassics 2020 in your hall. To do so simply load the PDF:
In the event of stand assembly being brought forward or the dismantling period extended, this must be registered in advance. Each approved assembly day will be charged with 250 EUR per day and exhibitor. Please note that advanced stand construction can only be requested for stands over 100 sqm.

Would you like to know more about stand construction? You'll find all the details in our information and guidelines.
---
Booked exhibition stands which have not started to be assembled by Wednesday, 2 September 2020, 15:00, will be constructed by the organizer, unless information to the contrary is available. Costs incurred for this will be borne by the exhibitor.
Access to the halls during the periods for assembly and dismantling is only possible with special passes. Please note that these passes are invalid outside the specified periods.
The stated times are to keep. Especially with respect to completing the assembly by not later than Wednesday, 2 September 2020, 20:00, and completely vacating the stand space by not later than 24:00 on Tuesday, 8 September 2020.
Checklist Stand Design, Fire Protection and Stand Construction
Please keep in mind to submit the stand construction plans with the checklist for stand design and construction:
Contact for exhibitors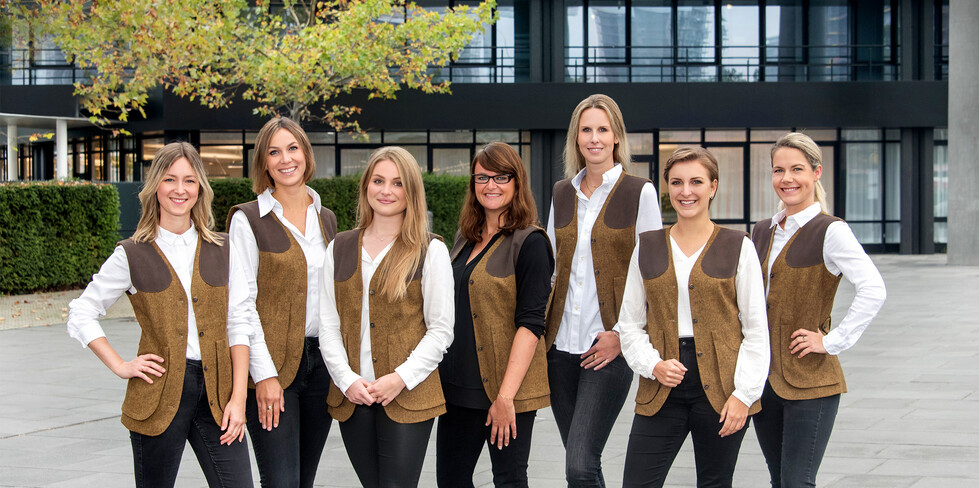 Your Exhibition Team