IWA OutdoorClassics Newsroom
IWA OutdoorClassics 2023 is picking up speed!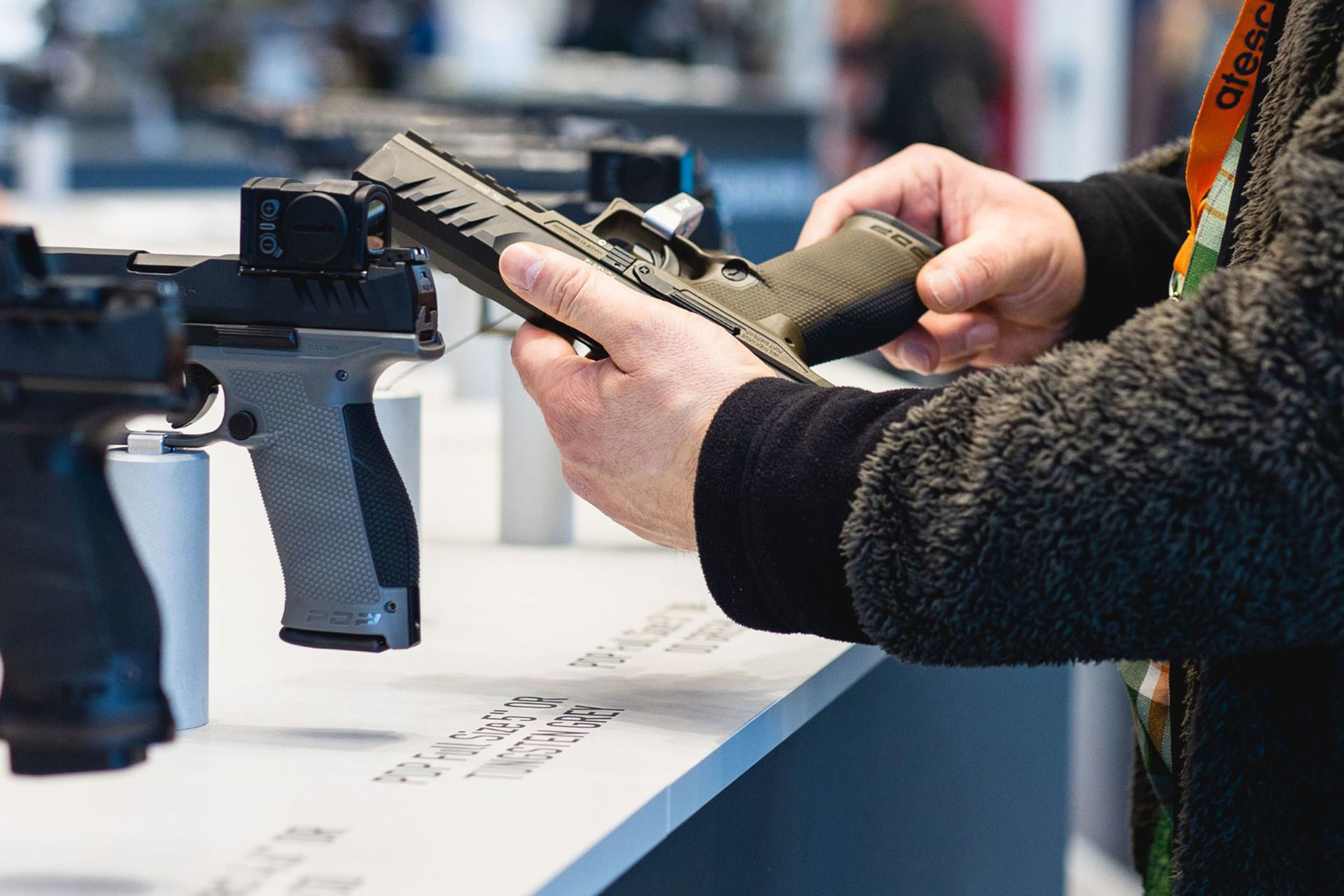 Exhibitor update
The number of exhibiting companies at the IWA OutdoorClassics, the leading international trade fair for hunting, shooting sports, outdoor equipment and security, which takes place at Exhibition Centre Nuremberg from 2-5 March, continues to rise. To date, around 900 firms have confirmed their attendance. "We are absolutely delighted that as a result of fruitful discussions we will once again be welcoming many renowned companies to the IWA OutdoorClassics 2023, sending out an important message to visitors," explains Thomas Preutenborbeck from the NürnbergMesse Management Board. Visitors will find an overview of the exhibitors currently registered at: www.iwa.info/en/ausstellerprodukte.
Larger Newcomer Area at IWA 2023
Trade fairs are often seen as gateways to the global market. And that's exactly what participants in the Newcomer Area at the IWA OutdoorClassics 2023 are hoping for. This pavilion offers international "trade fair newbies" an attractive all-in-one package. Last year, it enabled nine companies to showcase their products and services at the event. It's a success story that is set to continue in 2023. Due to the high demand, the Newcomer Area at the IWA OutdoorClassics 2023 will be enlarged yet again. Eleven exhibitors from various countries have each secured one of the much sought-after spots and are looking forward to their conversations with visitors. The Newcomer Area will once again occupy the walkway between halls 1 and 3C. At the moment, there is still room for another seven exhibitors! To register, go to:
https://www.iwa.info/en/exhibitors/participation/start-ups
IWA Stage: preview of stage programme
Exciting, highly topical, informative: The programme of presentations on the IWA Stage will again offer numerous talks and discussions at the 2023 round of the IWA OutdoorClassics. Alongside presentations by the VDB (Association of German Gunsmiths and Gun Traders), which is also offering licensing workshops for the first time in its own Workshop Area, the highlights include talks on issues that are trending internationally and on questions of future importance like the lead ban in munitions or the pending amendment of German gun legislation. In addition, visitors can benefit from tips and insights for their day-to-day business from specialist retailers. As well as the various special show formats, another new feature in the supporting programme is the community event open to visitors, exhibitors and the media on the first evening of the fair.
Preview: German Pavilion at the SHOT Show
On behalf of the German Federal Ministry for Economic Affairs and Climate Action, NürnbergMesse GmbH, the organiser of the IWA OutdoorClassics, also organises the German Pavilion at the SHOT Show in Las Vegas. Exhibitors include Schmidt und Bender, NEXTORCH, Ballistol, HUNTEX, Nitehog, Schmeisser, niebling, Hoernecke Brandit, Anschütz, Ernst Apel GmbH, Zollern, Theissen, FORMAT, and SW North America. Representatives of the IWA OutdoorClassics exhibition team will also be making the trip to Las Vegas and will provide support to visitors and exhibitors at the pavilion's information stand. There will also be a report on events at the German Pavilion. The pavilion is definitely well worth a visit. Read a recent LinkedIn article on taking part in overseas trade fairs on the IWA OutdoorClassics channel on: https://www.linkedin.com/pulse/german-pavilions- turbocharger-companies-iwa-outdoorclassics
Details of BLADE Demo Area
As a new highlight in the supporting programme, the BLADE Demo Area will make its debut at the IWA OutdoorClassics 2023. To read more, go to: https://www.iwa.info/en/news/press-releases/2022-iwa-blade-demo-area-so2vmtksdx_pireport