IWA OutdoorClassics Newsroom
IWA OutdoorClassics 2018: Ready for more!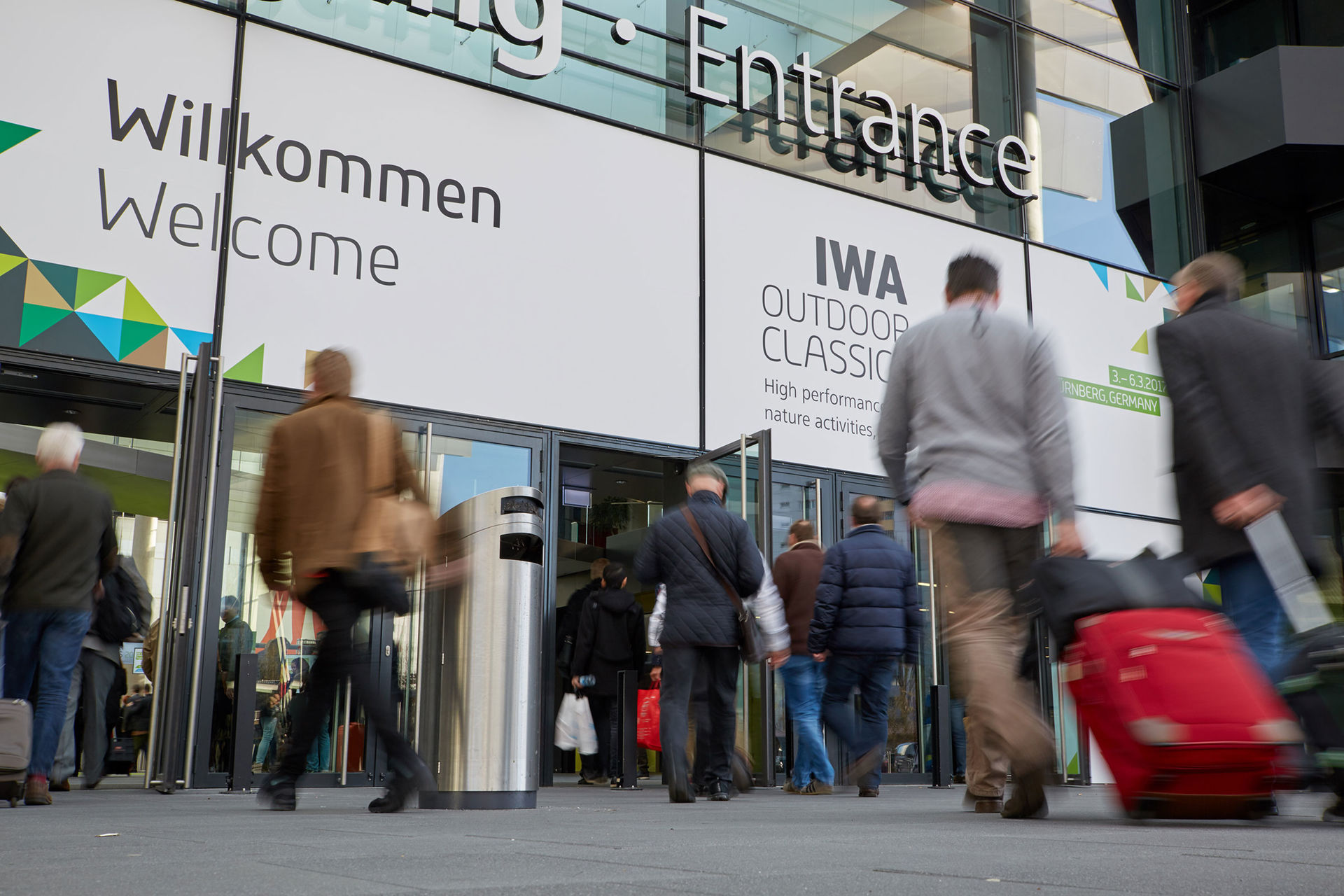 The IWA OutdoorClassics 2018 will once again welcome more than 1,500 exhibitors and around 50,000 trade visitors from all over the world to Exhibition Centre Nuremberg from 9 – 12 March 2018, and preparations are already in full swing. And on the occasion of its 45th anniversary, the world's leading trade fair for hunting and shooting sports, outdoor equipment and security needs has also introduced some new features.
On the IWA Outdoor Classics website, the "Newsroom" now provides a new information resource for the wider professional community. The content platform is directed at exhibitors, interested companies, trade visitors and media representatives alike. In the newsroom, users will find up-to-date information presented in an appealing and well-organised format, offering a multi-media blend of text, photos and videos in a user-friendly layout. As well as brief information on issues like registration deadlines or service offers for trade fair visitors, there will be photo and video impressions of the last event, and an overview of the latest press releases. The newsroom can be accessed directly via the following link: www.iwa.info/news.
Extra hall for exhibition segment
From 2018, NürnbergMesse will be adding an extra hall to cater for the constantly increasing demand from exhibitors with products in the security segment. Alongside Hall 9, which for many years has been the gathering place for vendors and buyers in this segment, exhibiting companies will from 2018 also have access to the adjacent Hall 8 as a venue for their trade show presentations.
Security trade fairs in Nuremberg
On 7 and 8 March 2018, the two days leading up to the IWA OutdoorClassics, two other trade fairs on the theme of security will be taking place at Exhibition Centre Nuremberg. Enforce Tac is a dedicated trade fair for security experts from official agencies, while U.T.SEC is a trade fair and conference all about security by and defence against drones. These two events now also have a newsroom incorporated into their websites.
NürnbergMesse has proven expertise in the security field. As the host of events such as Enforce Tac – trade fair for law enforcement, it-sa, it-sa Brasil and it-sa India – trade fairs for IT Security, FeuerTRUTZ – trade fair for preventive fire protection, Perimeter Protection – trade fair for perimeter protection, FIRE & SECURITY INDIA EXPO and U.T.SEC – Unmanned Technologies & Security, it brings together a total of around 1,200 exhibitors and some 30,000 visitors from all over the world. For more information please go to: www.nuernbergmesse.de/security.