IWA OutdoorClassics Newsroom
The IWA OutdoorClassics community meeting in Nuremberg is a clear signal in favour of face-to-face events!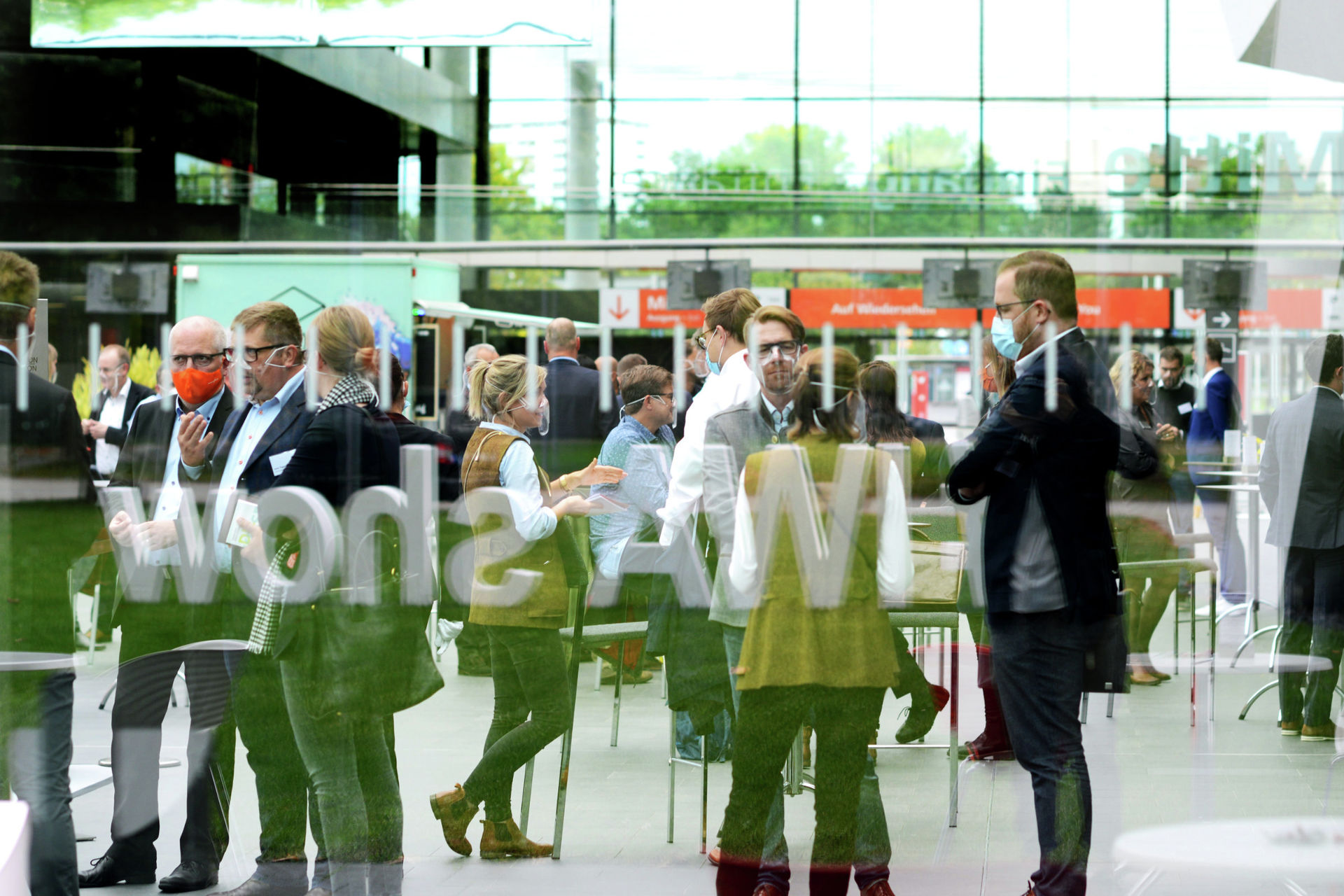 On 29 September 2020, after a long break due to the coronavirus crisis, the hunting and firearms sector gathered in Nuremberg. More than 50 participants, including associations, manufacturers, CEOs and media representatives, came together in the Exhibition Centre in a great show of solidarity despite the challenges currently faced by the sector. All participants agreed that the IWA OutdoorClassics will always be an indispensable industry gathering.
Within the framework of the hygiene measures NürnbergMesse had put in place, the meeting facilitated personal exchanges and networking. For 
Dr Roland Fleck, CEO of NürnbergMesse, the event sent out an important message: "We are firmly convinced that partnership manifests and proves itself above all during a crisis. In this respect we see attendance at the community meeting as a clear vote of confidence in the IWA OutdoorClassics and in NürnbergMesse." 
Heinz Priessmann, Executive Director Logistics & Safety Management, presented the NürnbergMesse safety and hygiene plan, which was developed in association with the Bavarian state government. Important cornerstones of the concept are the consistent use of face masks, regular hand washing and sanitising, observing social distancing rules and implementing a contact tracing system. A highly efficient ventilation system that allows a complete exchange of the room air in just a few minutes is yet another tool to help protect visitors.
Moritz Müller, Manager Expo & Conference, explained how the lead tracking system works. The scanning of the barcode on visitor tickets enables exhibitors to trace contacts at their stand easily and reliably.
"The response from our exhibitors is important to us, so we were very keen to hold this event at the exhibition centre. The attendance at the event and feedback from participants have shown us yet again that we cannot dispense with face-to-face trade shows," says Rebecca Schönfelder, Exhibition Director IWA OutdoorClassics.