IWA OutdoorClassics Newsroom
Global Hunting Award Show at IWA Friday Evening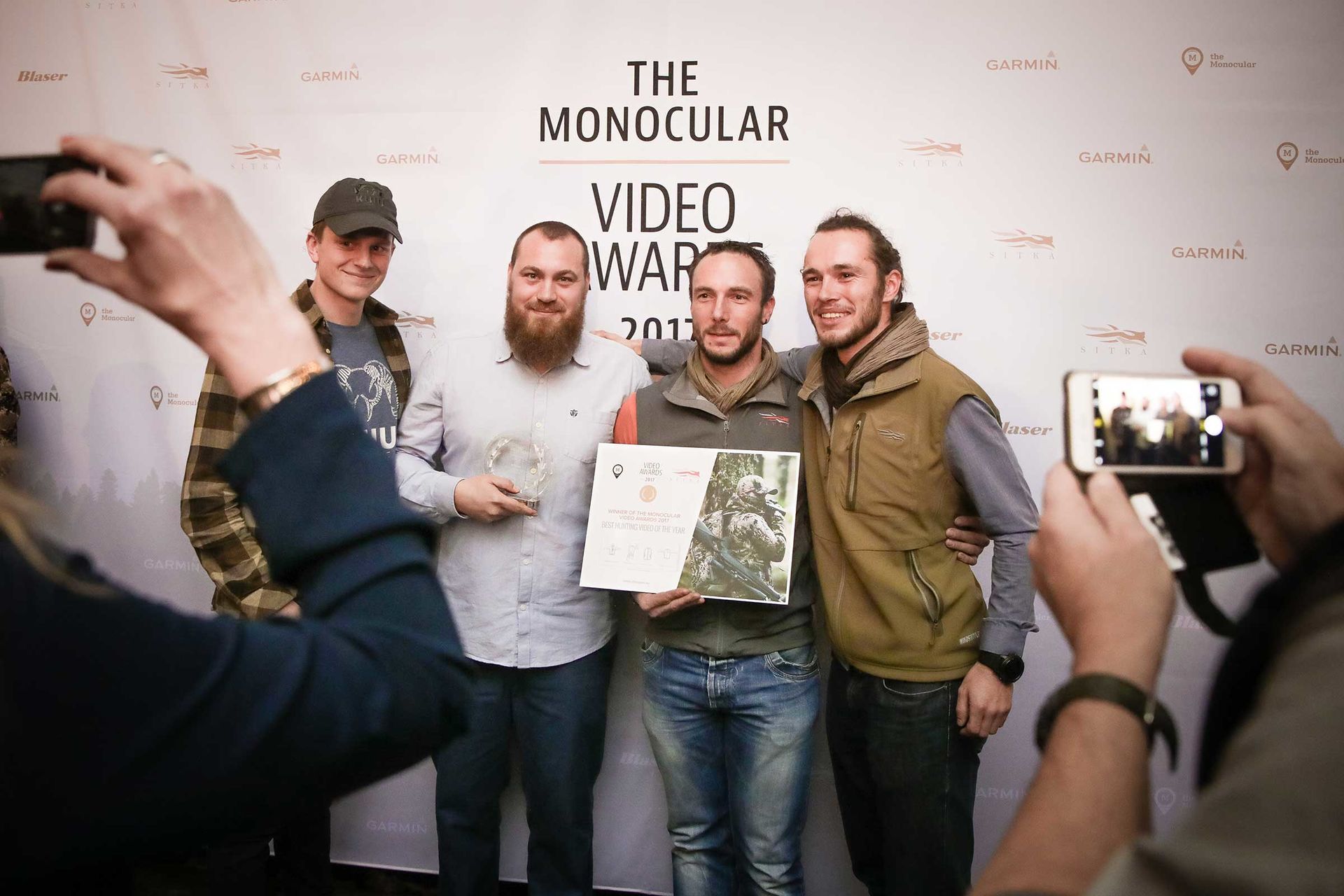 The Monocular Video Awards celebrates the best hunting films amongst hundreds from the past year. At this exclusive event the shortlisted films will be screened and the winners of prizes worth more than €20,000 euro announced.
"We are very happy to be hosting the final award show at IWA this year, we have prepared a spectacular show in Hall Brüssels. It will be a casual yet festive industry get-together with friends, old and new, and we can't wait to see you!" says Jacob Boll, CEO of Monocular Agency and the global online hunting community themonocular.com. 
Location Video Award Show:
IWA OutdoorClassics 2019 at Hall Brüssel
Friday Evening, March 8th 
Doors open at 5:00 PM
Show begins at 6:15 PM
More information award.themonocular.com

The Video Award is created by Monocular Agency, a highly specialised digital advertising agency engaging and connecting brands with online niche communities. This year Monocular Agency celebrates three years in business with two great events at IWA OutdoorClassics 2019. More information about the fast-growing agency can be found here: monocular-agency.com 
Hunting Marketing: Trends & Topics of 2019

As their second event during IWA OutdoorClassics 2019, Monocular Agency will be hosting a unique session for marketing and sales professionals within the hunting industry.
"Regardless of market, businesses are facing the same challenge: More than ever before organizations need to be two steps ahead. Digital transformation happens fast, and the need to adapt is urgent. Without the right strategy and the tools to get started, this can prove a serious challenge while also running daily operations. This years marketing talk takes the temperature of the digital marketing space – be sure to join us and be prepared for the coming season." Jacob Boll says.
Location Hunting Marketing:
IWA OutdoorClassics 2019 - "Retail 4.0" area in the walkway between hall 3A and 4A.
Saturday, March 9th
1:15 PM - 2:15 PM
Photo: Monocular Agency on stage with CEO Jacob Boll highlighting the golden opportunities for niche brands in online marketing, Copenhagen, January 2018. Photo: CPH Transform