IWA OutdoorClassics Newsroom
IWA OutdoorClassics 2017 breaks new records
Closing Report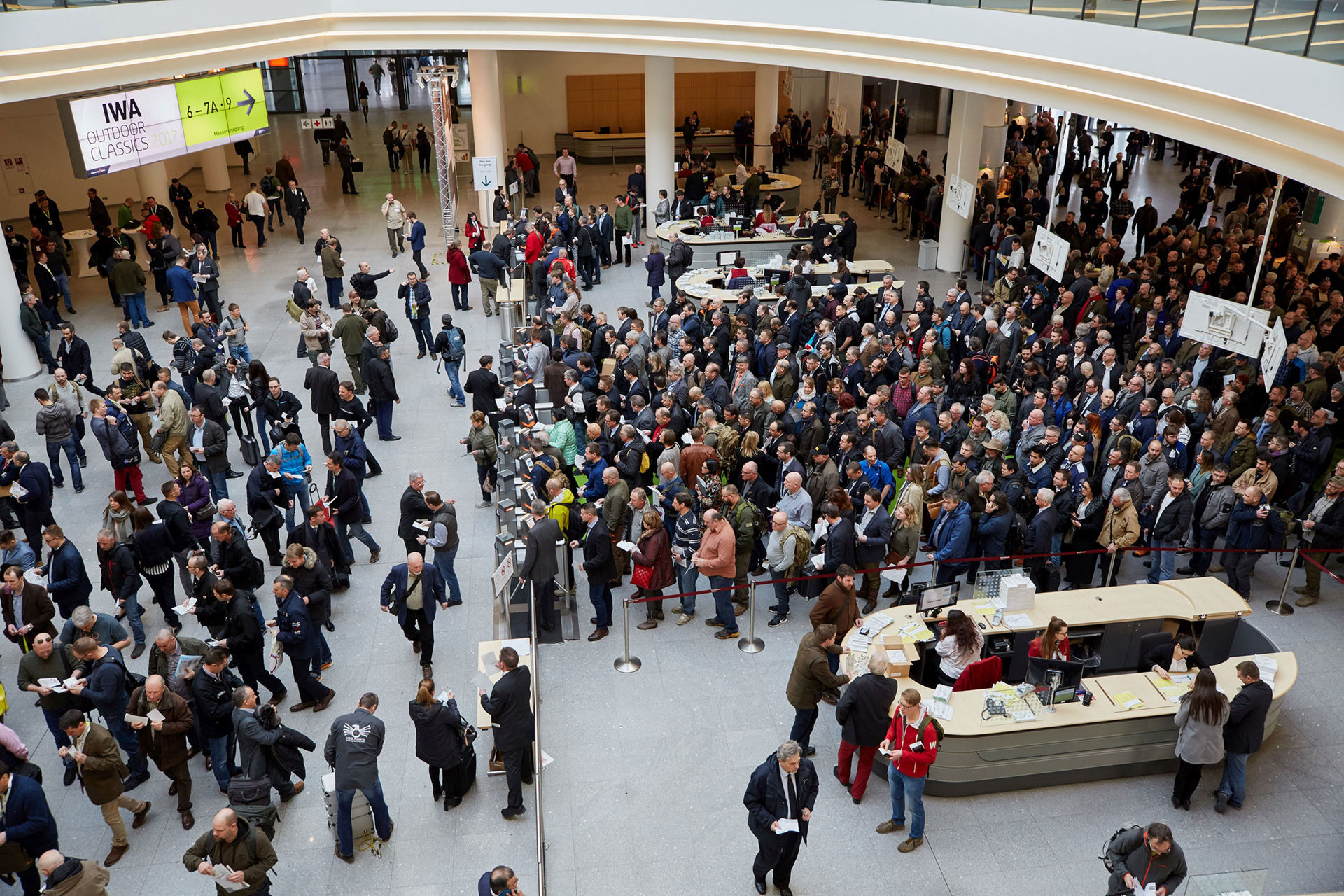 The 44th round of the IWA OutdoorClassics closed with new records for all KPIs after a four-day event from 3 to 6 March 2017. This year was the first time that the leading international exhibition for hunting and shooting sports, outdoor equipment and civilian and official security needs registered more than 1,500 exhibitors in a display area of over 100,000 square meters, as well as over 49,000 trade visitors.
The number of exhibitors was up around four per cent on the previous year to 1,515 (1,455 in 2016) from 57 countries, while trade visitors increased by around eight per cent to more than 49,000 (45,530 in 2016) from 120 countries. The figures for visitors, exhibitors and display area are determined and certified according to the standard definitions of FKM, the Society for Voluntary Control of Fair and Exhibition Statistics.
Eight out of ten exhibitors and almost two-thirds of trade visitors flocked to Nuremberg from countries other than Germany, making the IWA OutdoorClassics one of the most international events at the Exhibition Centre.
A date for your diary in 2018!
The next IWA OutdoorClassics is scheduled to take place at Exhibition Centre Nuremberg from 9 to 12 March 2018. The IWA OutdoorClassics is organised by NürnbergMesse and sponsored by VDB (Association of German Gunsmiths and Gun Traders) and JSM (German Firearms and Ammunition Manufacturers Association).
This event is exclusively for trade visitors; children and young people under 18 years of age are not allowed to attend. Tickets for the IWA OutdoorClassics are issued only to visitors from appropriate specialist suppliers, official bodies and security companies on submission of relevant credentials.